Spring 2024
Fall 2023
Summer 2023
Master of Science, Business Merchandising, University of Nebraska, 2017
Associate of Science, Library & Information Technology, Cuesta College, 2006
Master of Science Education, Online Learning & Teaching, California State University, 2004
---
Canvas Training and Digital Course Design
ACUE Creating an Inclusive and Supportive Online Learning Environment
October - November - December 2021
---
Foundations of Canvas Course Design
July 2021
The Foundations in Canvas Course Design training is a resource to assist faculty in becoming dynamic instructors in the online course modality.
---
Open Educational Resources
LibreTexts Grant Participation
April-May 2021
---
@One Course Series
Online Education Standards and Practices
Summer & Fall 2019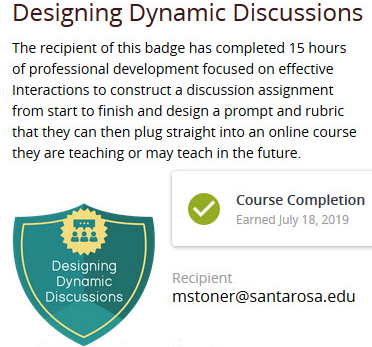 ---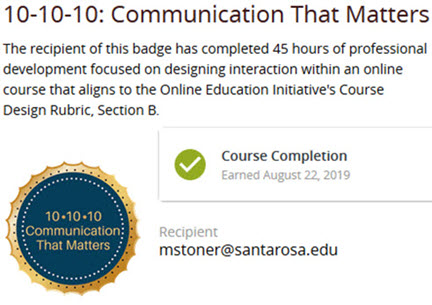 ---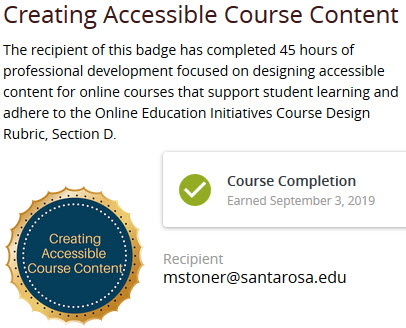 ---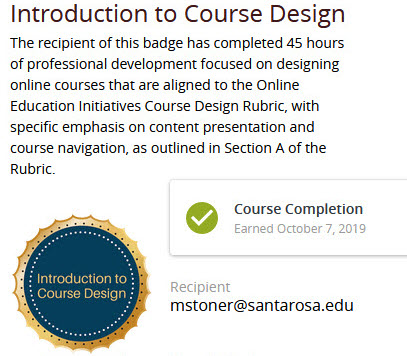 ---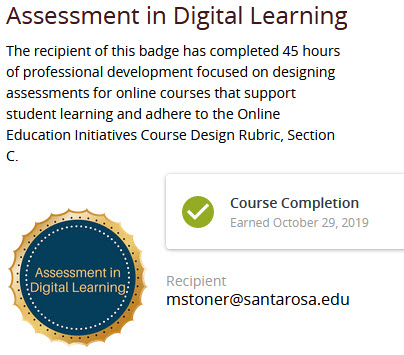 ---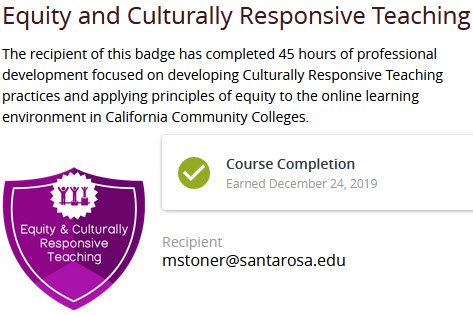 My initial work experience in an academic setting was at the University of Washington in Seattle, my home town.
I earned another degree and worked in product development and merchandising for about 15 years, in both Washington and California.
On-the-job training experiences - good, bad & non-existent - created an interest in instructional materials and education. I began working and teaching at Santa Rosa Junior College.
My interest in online education led me to complete a Master of Science in Education-Online Learning & Teaching at CSU.
In 2017 I completed a Master of Science in Business and Merchandising.